Discover the enchantment of Thailand, Vietnam, Cambodia, Myanmar, and Laos. These exotic countries are easily combinable, enabling visitors to experience a variety of local cultures all in one trip. We can also plan an itinerary that combines one or more of these five countries with other destinations in Asia.
Choose any combination of our sample itineraries or, better yet, allow us to design a multi-country itinerary just for you, based on your specific interests, the pace you want to set, the amount of time you've allotted for your trip, as well as your budget. Peruse our individual country pages for places or activities that pique your interest. These pages highlight only some of the sights and activities that are available to you. If you don't find exactly want you what, just let us know and we'll do our best to include all your preferences.
Southeast Asia Tours also offers exciting Multi-Country River Cruises. These river cruises allow you to visit areas of Southeast Asia that might not be easily accessible by road. You'll see farmlands and rural villages that are off the beaten path. You'll gain insight into the importance of the Mekong, Irrawaddy and other rivers of Asia, all of which are the lifeblood for so many people in this part of the world.
Multi-country river cruises can also be combined with land arrangements. Consider spending a few days in Chiang Mai or Chiang Rai, followed by a 2day/1night cruise from northern Thailand to Laos and then a few days in Luang Prabang. Or, take a 4day/3night cruise from Saigon, Vietnam to Phnom Penh Cambodia, with the option of a couple days exploration of these cities, at either end.
If you're looking for a longer duration cruise, there are 5day/4night or 8day/7night itineraries from Saigon all the way to Siem Reap, Cambodia. Another idea is to combine an extensive river cruise in Myanmar with land arrangements in Thailand, Vietnam, Cambodia and/or Laos. We encourage you to get creative as you like in combining countries, when on land, on the river or both. Contact us to request for information on multi-country cruises.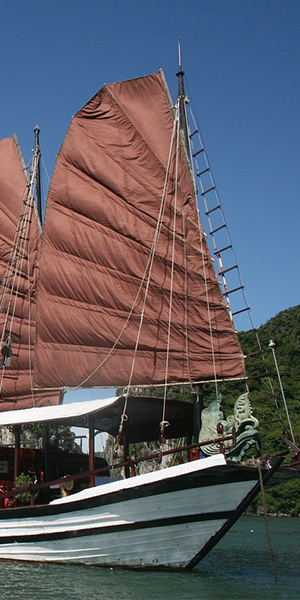 Let us design a unique adventure just for you